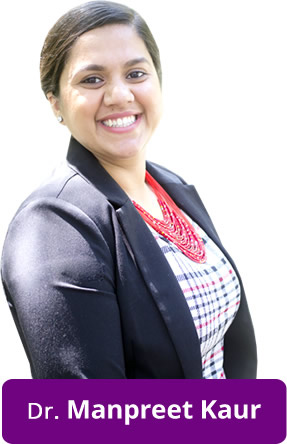 Springdale Chiropractor
for Family Wellness
Meet Dr. Manpreet Kaur – Doctor of Chiropractic
at Kaur Chiropractic & Family Wellness Centre
Welcome to my website! My name is Dr. Manpreet Kaur, and most people call me Dr. Manu. My passion lies in caring for children and families. I provide the patients of my Kaur Chiropractic & Family Wellness Centre with state-of-the-art chiropractic care, with particular consideration given to pediatric and prenatal patients.
I have a reputation for excellence in handling the special needs and requirements of children and the unique issues of our female population, with empathy and skill. I make sure that every patient feels loved and supported on their journey to recovery.
Experience Health and Healing
I am internationally respected for my care and compassion, having brought relief to hundreds in areas of Africa. I am also the granddaughter of a revered healer in India, a "bone-setter" that many flocked to for comfort and healing. The positive outcomes that I have observed through holistic healing and personal experience have inspired me to help and educate others.
If what I have to offer sounds like a good fit, please contact me for an appointment at (647) 946-5579!
Dr. Manpreet Kaur – Brampton Chiropractor serving Springdale, Castlemore and Caledon