What to Expect
If you're visiting me for the first time, I'd like you to know exactly what to expect.
Your First Visit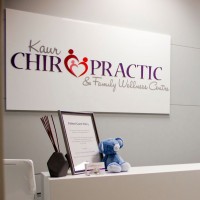 You and I will meet and carefully investigate your problem with a detailed consultation, health history and examination. This will then give me an opportunity to formulate an effective solution.
Your first visit may take as long as 45 minutes.
Your Second Visit
During this appointment, I will review your examination findings and X-ray findings to help you better understand the source of your problem and how I can help.
Your second visit will take approximately 30 minutes.
Subsequent Visits
Once I know what I need to do, it only takes a few minutes for a regular office visit, so busy families can usually get in and out of the office quickly.
Community Education
I feel very strongly about my purpose and mission and as a result, I often deliver educational presentations at various community centers. These talks will cover many issues that families are confronted with in today's world, including infertility, asthma, Crohn's disease, and birth trauma issues. Everyone is welcome, and I encourage you to invite your friends as well. We want kids to grow up to be as healthy as possible, and I have the expertise and tools to help.
I offer early morning and late evening appointments. Contact me today!

Kaur Chiropractic & Family Wellness Centre | (647) 946-5579